Simply Law's Industry Review
Here at Simply Law we're happy to announce the launch of our Industry Review! Simply pop in a couple of details over on the right and we'll get the report sent straight to your inbox.
Simply enter your details and we'll send it over to your inbox.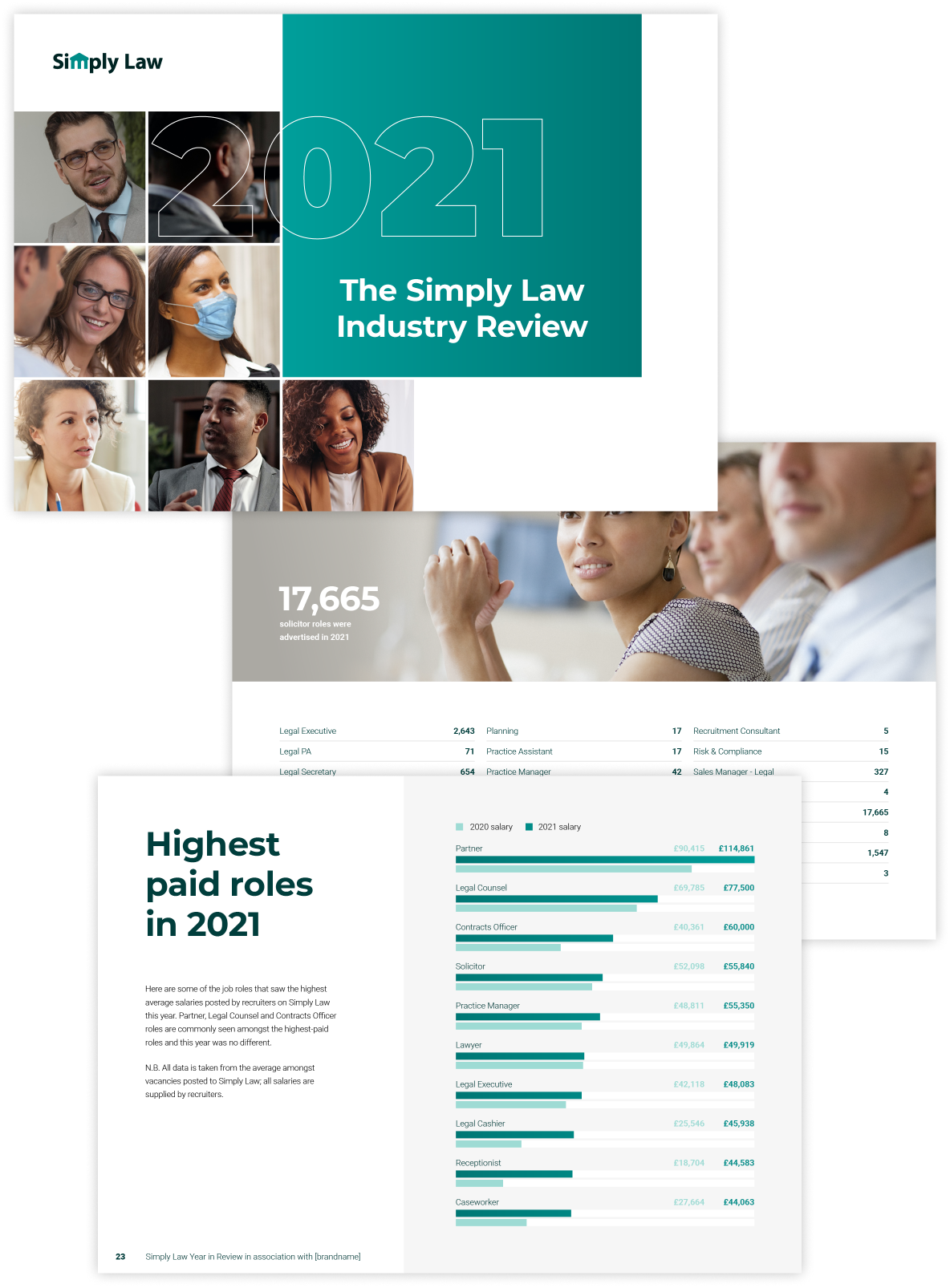 The definitive look back on 2021 in the legal industry
Following on from similar reports we've released over the past few years, our Industry Review is geared towards those in the industry looking to gain a deeper insight into the trends and benchmarks from the past year in legal recruitment.
Here's an idea of what you'll find within the report…
Key figures highlighting the past year's recruitment activity
Comparisons to the trends seen throughout 2019-2020
Opinions and surveys from our candidates regarding their experiences
What's new with Simply Law – the latest updates from us
Advice on best practice for how to give candidates the best possible experience
A roadmap of what's coming soon from us in 2022
…and much more!
We'll aim to contact you back within 24 hours.