Target up to 20,500 legal professionals by email
We give you everything to build the perfect email; the audience of over 20,500 legal professionals, plus the flexibility for you to create a branded email to reflect your message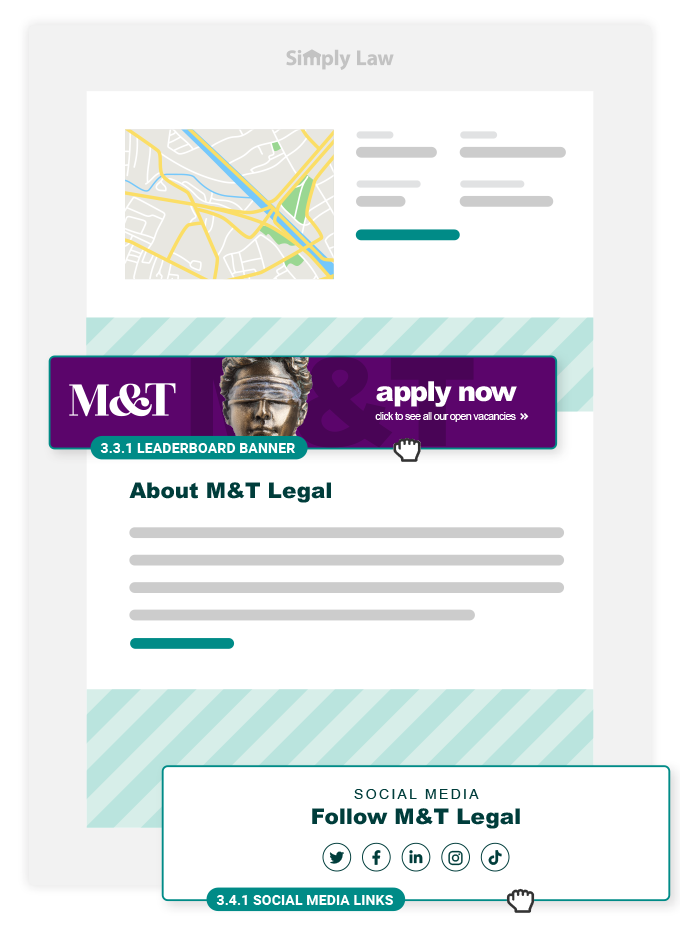 TARGET AN ENGAGED AUDIENCE
All you need to build the perfect email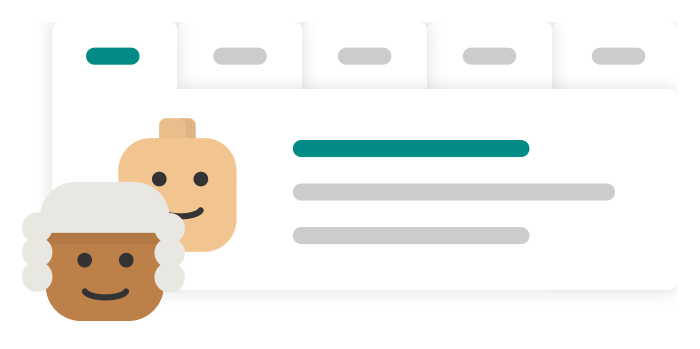 We have an engaged audience of over 20,500 legal professionals registered on our database and they'd love to hear from you.
You have total freedom to choose who to send to. Want the biggest audience possible? No problem, send to our entire database. Want a laser-focused campaign focusing on criteria such as job role and location? Leave it to us.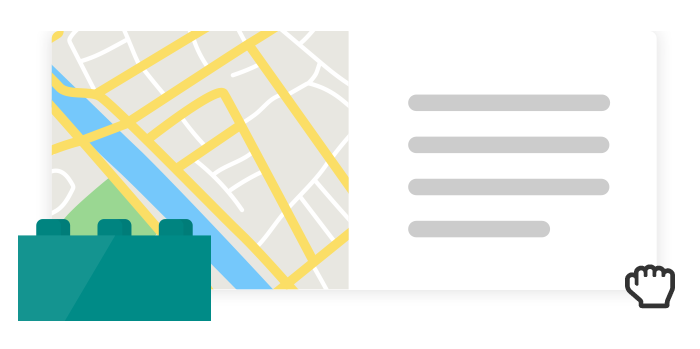 We give you all the components to give you the creative control to enable you to build the perfect email to reflect your brand.
Whether you want a rich, image-heavy email to showcase your business or cut right to the chase and list your vacancies, our building blocks let you do this.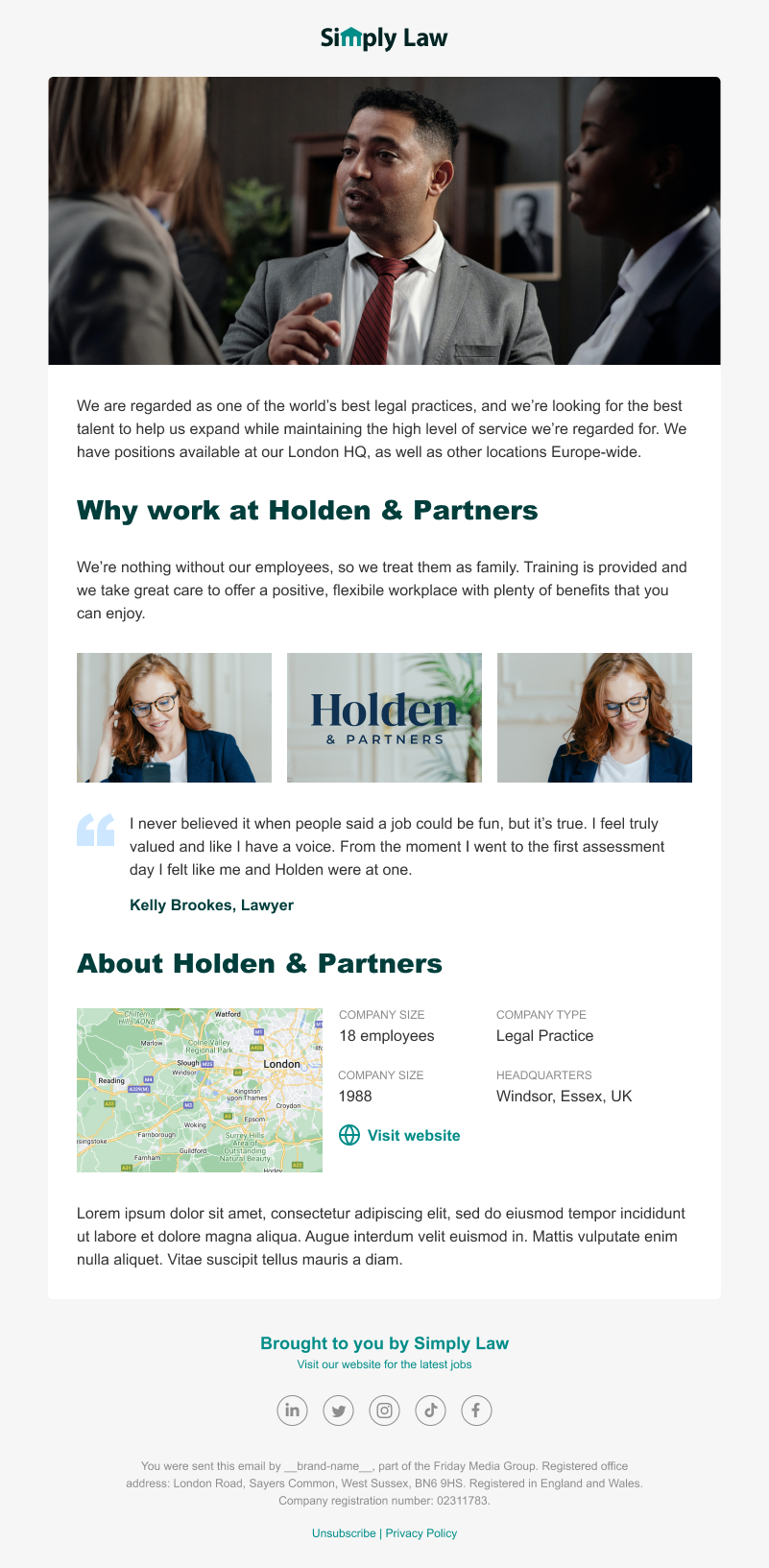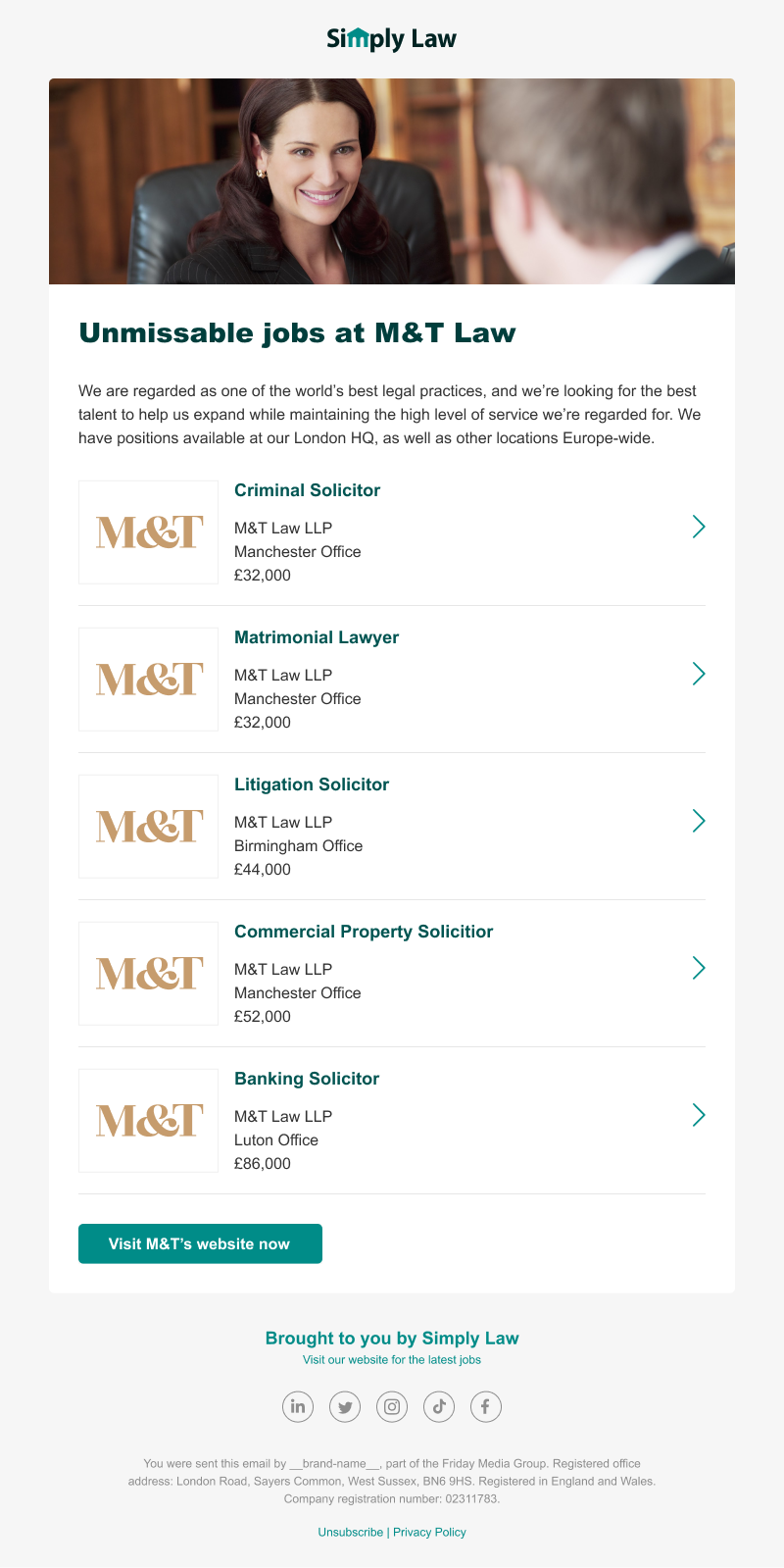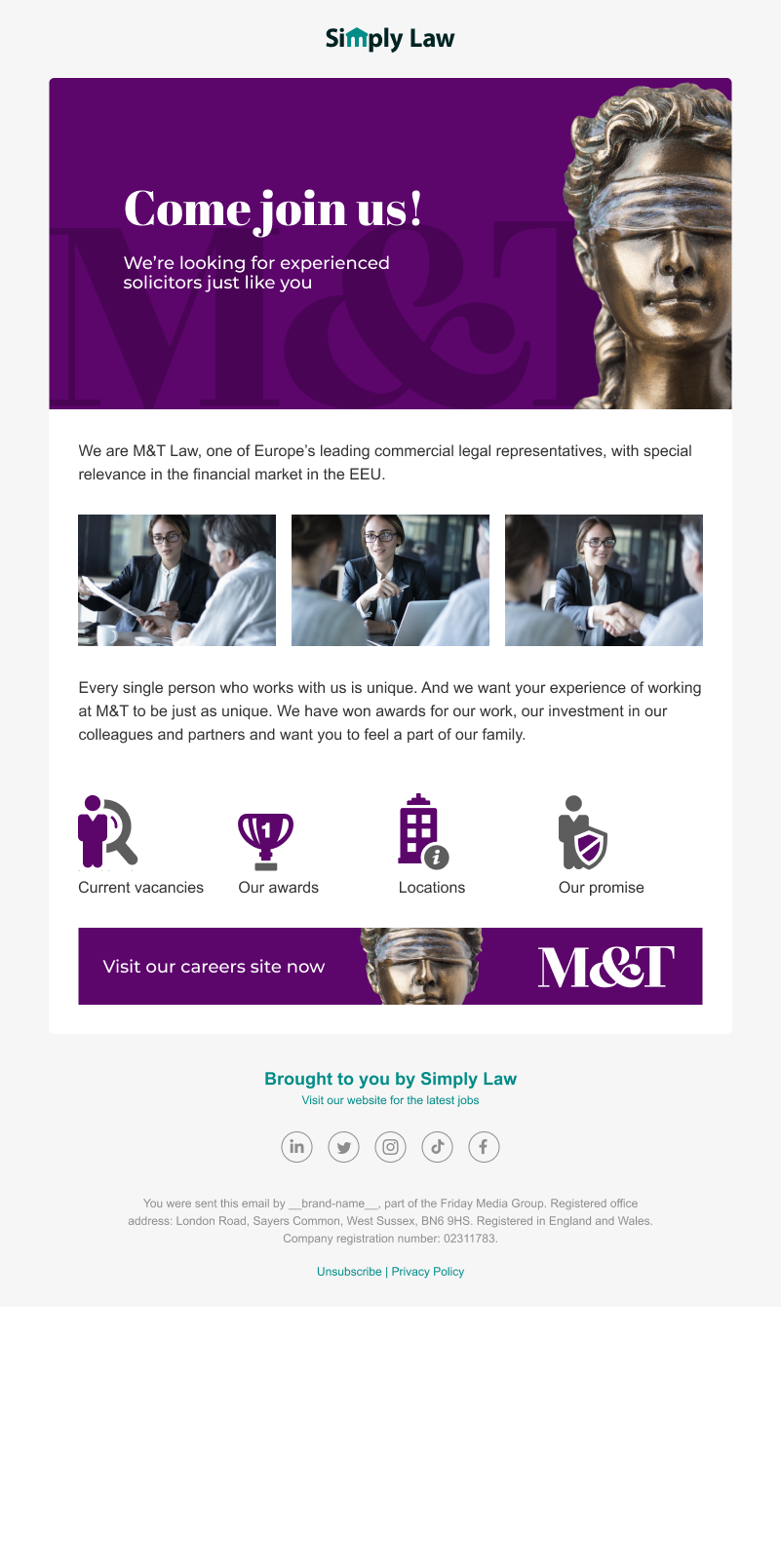 01772 639042
recruiting@simplylawjobs.com
We'll aim to contact you back within 24 hours.