You have posted a job listing and gotten dozens of applications but none of them are quite the candidate you want for the position. Was there something wrong with the job description? Was it not the right place for the ad? Attracting the right candidates can be challenging and taxing without having a proper strategy in place.
There are a lot of factors that contribute to helping you attract candidates that are suitable for a role. From doing research on your target audience to getting your job description written effectively and providing promising career progression opportunities, there are aspects that you need to focus on for attracting the best talent pool.
Here are some tips and strategies that will help!
Create a profile of an ideal candidate for a position
For every role, there is a certain criterion entailing the educational background, professional experience, and skill-set that you require and prefer. Develop a checklist or define a profile for the candidate you want to hire.
Talk to the employees working in a similar role or in the same department for getting better insight about the position and understanding the essential qualifications needed for a job. Once you know the kind of potential candidate you are looking for, devising a strategy for attracting prospective applicants will get easier.
Understanding the target audience and managing expectations
Understanding the candidates, you intend to target will aid you in coming up with a successful strategy for capturing their attention. For instance, if you are looking for fresh graduates, advertising the position in collaboration with the top universities in the vicinity will help you get relevant applications.
Put yourself in a candidate's shoes that you want to apply to a vacancy and manage the expectations accordingly, use the job post for addressing all the questions and give a bigger picture of what a role entails in terms of professional and personal growth.
Attracting passive candidates is as important as targeting the active ones. To get a real return on investment, post your job description on portals with high volumes of traffic, typically the popular recruitment websites.
Write a well-thought-out job description
The next step to attracting the right candidates is to write a job description that is targeted, simple to read, and inclusive of all the information about what a position is about and the reasons that make your company worth working for.
The most effective way for attracting candidates in recruitment is to provide them with a clear overview of a role and portray a positive image of the organisation. Draft the job description with the key responsibilities, important skills, and necessary details about your company's culture and benefits.
Adding the keywords can attract the relevant candidates but make sure you don't go overboard with using too many of them.
Get your hiring process streamlined
Having a structured recruitment process will play a significant role in attracting the right candidates. Companies that have a proper hiring procedure are viewed as more professional and this encourages the most competent and talented candidates to apply to such organisations.
Some ways to streamline the hiring process include not changing the interview schedules frequently, not giving the candidates lengthy and boring evaluation and information forms, and ensuring that the queries of the applicants are responded to in a timely and satisfactory manner.
In order to attract the most worthwhile candidates, don't hesitate to offer applicants their desired information and give small genial gestures that reflect the culture of your organisation.
Leverage the employee referral programmes
Your current employees can endorse your company like no one else. They can spread the word about what it is like working at your organisation and that can expand your talent pool. If you already have an employee referral programme, improve it by adding more rewards for the employees who bring in qualified candidates.
Don't have an employee referral scheme? Initiate it and see how it works your way for attracting applicants.
Offer competitive salaries and employee benefits
What is the most important thing a job seeker wants to know about a position? It is the salary and it will remain among the top priorities. To attract candidates who are qualified and most suited to match your criteria, offer competitive salary packages.
Do the market research to find out the average per hour and monthly remuneration for a role. Sometimes, the salary might not be enough to encourage competent candidates to join your company, so highlight the benefits more.
Medical insurance, training and development opportunities, a contributory pension scheme, and performance bonuses are some perks that will appeal to the potential candidates.
Miscellaneous tips
Social networking especially LinkedIn is being avidly used for posting jobs and finding the right applicants. Using social media for attracting the ideal candidates will work only if you figure out their presence on the right channel, just posting the description on multiple channels isn't going to get you any fruitful results. Monitor the popular and relevant industry topics, hashtags, and retweets to identify suitable candidates.
Attracting diverse candidates is possible only if you explicitly explain your organisation's stance on having a diversified workforce. Include this in your job description for encouraging applicants from different ethnic backgrounds, genders, and religions to apply for a position.
To attract candidates that don't have a hard time adjusting to your company's culture, make it a part of your talent acquisition strategy to clearly convey your organisation's core values, practices, and dynamics of the work environment during the hiring process.
Last but not the least, make sure that candidates you deem suitable or ideal have the passion and ability to contribute to your company's growth and success.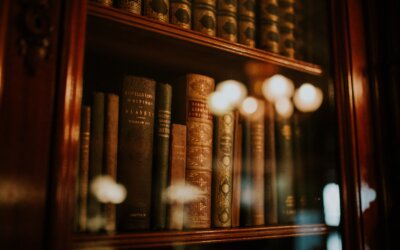 When recruiting candidates for a new position, employers ensure they attract the best talent as quickly as possible. For that, they need to start by writing a compelling job description.  When employers carefully tailor the fundamentals of a job description, they can...