It's 1989 and you're looking for a new job – your CV and accompanying letter is printed off (on good quality paper) and you're ready to post it to your chosen law firm to see if any suitable vacancies exist.
In the meantime, you also hit the streets with your CVs in tow, sometimes collecting paper application forms which you will need to fill in and return to the receptionist. You could of course also scour the local newspaper for jobs in the area.
Your success in securing a job would be a direct result of an absurd level of investigating, effort and luck. All too often, people would just settle for what they could find.
In today's digital world, it seems almost unfathomable that this is how it used to work. Since home computing and the internet became a mainstay fixture in our world, it completely eradicated the 'old school' ways of searching and applying for jobs.
The advancement in technology meant companies could revolutionise the way they recruited in a way in a way no-one had seen before; during this time, the digital CV developed into a key component of the recruitment process.
In a relatively short period of time, digital CVs, cover letters and applications became the industry norm and it has remained relatively the same ever since.
However, despite the paper and digital CV's popularity over the years, it now seems completely unsuited to today's world. Nothing stands still forever, especially in the digital world, and revolutionaries are always looking for ways to do things better, faster and smarter.
So is the CV about to become an endangered species? Recent evidence suggests that a number of companies are disregarding the CV during the hiring process – either in part or entirely.
Andy Ingham, Senior Vice President of Sales at Bullhorn, said "Digital is the future. Our survey of more than 2,000 recruiters worldwide shows that 43% of firms are currently undertaking a digital transformation and CVs will play a decreasing role as more advanced alternatives supplant them."
"CVs will play a decreasing role as more advanced alternatives supplant them."
With this in mind, in this article, we take a look at 7 key factors which are contributing to this dynamic shift and what recruiters are doing to replace the CV.
Reading CVs is time consuming
If a recruiter posts a job online and receives 100 applications, each one of those CVs will be completely different. From the information which is included, to the length, to the way it is formatted, every jobseeker presents their CV differently.
It is one of the biggest frustrations of recruiters, particularly to those who receive hundreds of applications for one position, and also to those who use CV databases to search for candidates. Countless hours can be lost poring over CVs which are often generic or over embellished.
Research shows that most employers spend less than 30 seconds reading a CV, which begs the question; is it because they have too many to go through, or are they not reading CVs fully because they have become meaningless?
CVs only tell half the story
If CVs are such a lottery, are they really the best way to measure if a candidate is suitable for the job? Let's take a look at a couple of scenarios which could occur.
Scenario A
A paralegal applies for your job, they have all the relevant skills, experience and attitude to do the job well. However, they were never really shown how to write a great CV so they settle for a bog standard CV; it doesn't really capture your attention so you disregard it to interview the candidate in scenario B.
Scenario B
A paralegal applies for your job, they have all the relevant skills, experience but they were sacked from their previous role for gross misconduct. However, they do know how to write a glittering CV (minus the part about why they left their last position) which impresses the hiring manager and secures an interview.
In these two scenarios, the CV bears no relevance to the person sitting behind it. How can employers get a real measure of an applicant simply by reading a few carefully chosen words?
Luckily, recruiters are savvy individuals and they have long realised that CVs are constrictive, one dimensional and they only paint a picture of what the candidate wants you to see.
Recruiters want to find the right fit for the company
When it comes to recruiting in the legal industry, it goes without saying that the majority of your employees will have to meet certain criteria in the skills and experience department.
However, over the last few years, it has become increasingly important for recruiters to hire candidates who 'fit in' on all levels, from a skill set match to alignment with the company culture.
If we look back to the paralegal in scenario B, the chances are, your company culture will include a level of professionalism and this person could potentially not fall into that bracket.
Let's not forget that if a candidate gets a job but realises they don't fit in and moves on a few years later, this is a major inconvenience for employers. Staff retention, particularly for senior roles, is a key concern of recruiters due to the time, cost and effort involved in securing their employment.
Education is not as sought after as it once was
Qualifications used to be a big part of the CV and it could influence the hiring manager on who would progress to the interview stage. For instance, some companies would only interview candidates with a 2:1 degree or above.
However, recruiters have become wise to the fact that hiring on the basis of qualifications and background alone doesn't necessarily mean you're getting the right person for the job. There's an old saying that you 'hire for attitude and train for skill.'
There are better ways to screen candidates
Rewind a few decades and when a jobseeker applied for your job, you had to take their CV at face value as there was little way of discovering more information about them before the interview stage. Nowadays, the majority of jobseekers have left a digital footprint through one form of social media or another.
With Facebook at 2.8 billion users and LinkedIn at 760 million, if a jobseeker applies for your job these days, the chances are that you could find the candidate and discover way more about the person than a CV could ever tell you. Research suggests that 68% of employers will in fact find you on Facebook, and 87% on LinkedIn, before they invite you to the interview stage.
Without even looking at the CVs of two candidates, if one candidate has an impressive LinkedIn profile and regularly contributes with key insights into the legal industry, and the other uses their time to troll D-list celebrities on Twitter, which candidate would you be more inclined to learn more about?
With so much information readily available online, including details on employment and skills, this method of screening is becoming increasingly popular.
Cover letters tell you more about a candidate
Cover letters have evolved over the decades from lengthy documents into short and snappy insights into the jobseeker. The purpose of the cover letter has always been to draw recruiters in and entice them to read the accompanying CV.
Cover letters are a mandatory requirement for many job applications nowadays and jobseekers can be rejected on the basis of not sending one alone.
The cover letter is the perfect opportunity for jobseekers to make their mark and really stand out from the competition. Without the constraints of a formatted CV, a jobseeker can explain how their skill set aligns with the role, what they can bring to the table and why they want the position.
As previously mentioned, recruiters are looking to hire candidates who 'fit in' with the company culture, so the cover letter is one of the ways in which a hiring manager can develop a better understanding of a candidate's suitability for a position.
If your employees are a good cultural fit, they'll tend to enjoy the job more, develop better relationships with co-workers and generally be more productive.
If the CV doesn't give you any insight into the jobseeker whatsoever (aside from experience) it's little wonder that cover letters have become an integral part of the hiring process.
The rise of video CVs
While video CVs have been a requirement in creative circles and some areas of journalism for some time, the concept is a fairly new one to the mainstream recruitment industry.
The rise of the video CV is dependent on a number of factors; for a start, a lot of companies would need to do a major infrastructure upgrade to accommodate video CVs.
There is also a concern into how a video CV protects jobseekers from unconscious bias. Stringent discrimination laws could make some employers hesitant to solely adopt this approach.
Despite the concerns, some recruitment experts believe that video CV will quickly pick up steam, especially among younger, tech-savvy job seekers; it has the potential to replace the traditional word CV altogether.
This is because video CVs can be easier and faster to deal with and they offer a level of authenticity which a piece of paper can't provide.
Conclusion
After reading this article, you might have concluded that CVs are dead and buried. Fear not though, we're not saying that they will completely disappear overnight as they will always contain certain information which a hiring manager would need to see. After all, a CV is a straight-forward, easy to digest overview of a jobseekers experience, skills and achievements.
CVs are deeply embedded into recruitment strategies and they will probably always have a place, even if it is out of habit and familiarity. However, it is thought that hiring managers will place far less reliance on them in the future. The businesses who adapt and embrace these changes will ultimately be the ones who reap the benefits they have to offer.
CVs are likely to become part of a portfolio of materials which jobseekers will use to showcase themselves. This could include candidate profiles, social activity, video CVs, cover letters, personality tests, skills-based questionnaires, screening questions and so much more.
Through a multifaceted approach, the hiring manager can really scratch beneath the surface to get a more well rounded picture of the candidate. While it might be a little more time consuming in the short term, the time spent interviewing unsuitable candidates will diminish rapidly and the company will ultimately benefit from recruiting the industry's best talent – so we'd say that it is time well spent.
How Simply Law is embracing change
 In the past few years, we have witnessed a shift in how recruiters search for and recruit top talent, and as a result, Simply Law has adapted towards this new way of working.
As such, we have spent the last 12 months investing in and developing our candidate profiles which will make the recruitment process much more meaningful and effective for both the recruiter and jobseeker.
The goal was to create tangible solutions to many of the problems recruiters face which are highlighted within this article, such as irregular formatting on CVs, CVs only telling half the story and recruiters searching for the right cultural fit.
The new candidate profiles will provide a rich, up-to-date insight into a jobseeker's capabilities while also allowing for a greater deal of personality. Unlike a digital CV which is static, a candidate profile can constantly be revised to remain current and fresh.
For the first time ever on our site, jobseekers will also be able to apply for jobs using their candidate profile, instead of their CV. Applying for jobs without a CV is a new phenomenon sweeping across various tech platforms as revolutionaries came to realise that the CV isn't as important as it once was.
Simply Law Director, Dave Capper, said, "Times are changing and if you don't move with them, you get left behind."
"Times are changing and if you don't move with them, you get left behind."
He continued, "We've always worked to the motto, we're stubborn on the vision but flexible on the detail, and this couldn't be more true for our job board. No matter where we are in history, the end goal will always be for recruiters to hire the best talent which matches what they're looking for. How they achieve that has already changed over the last few decades and it will continue to keep changing. The most important thing we can do is to evolve with it so our job board always caters to what our clients need."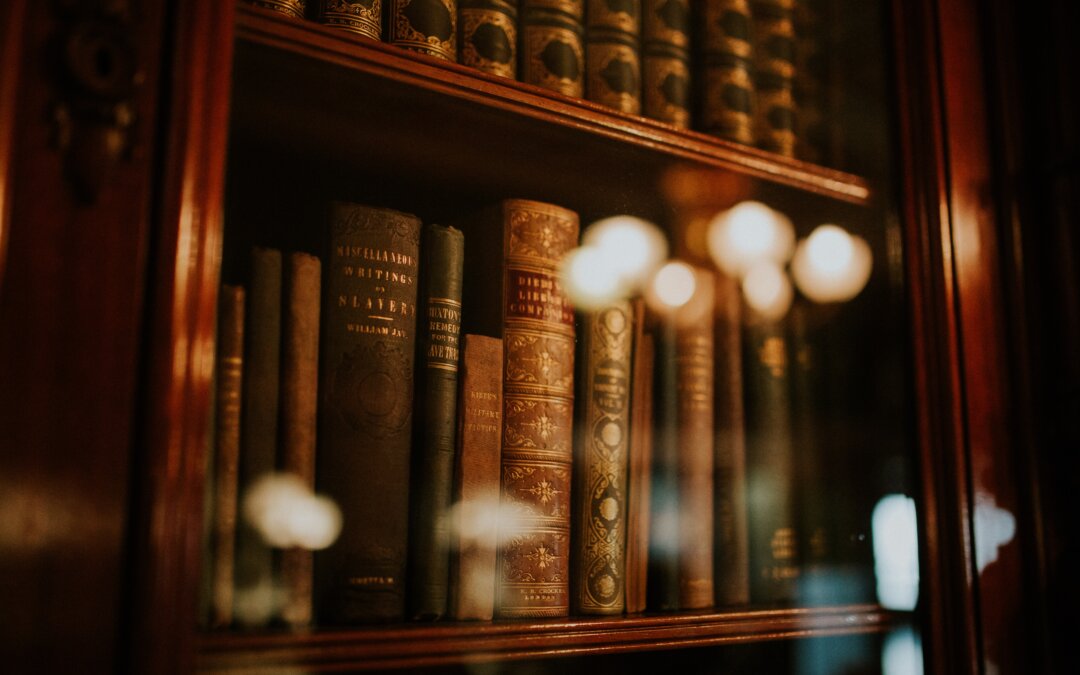 When recruiting candidates for a new position, employers ensure they attract the best talent as quickly as possible. For that, they need to start by writing a compelling job description.  When employers carefully tailor the fundamentals of a job description, they can...