Pandemics aren't a new phenomenon; looking back over history, there have been some notable pandemics and epidemics, such as the Black Death and HIV/AIDS, which have altered the course of the world.
Due to their destructive nature, pandemics can instigate a very quick and widespread change of behaviours and attitudes, particularly when it's a global pandemic. Things which we may have once considered 'futuristic ideals' can arrive much quicker than any of us imagined possible.
When it comes to the world of work, life after Covid-19 is unlikely to ever return to how it was before. While remote working wasn't an entirely new concept prior to 2020, its popularity (and necessity) has been accelerated as a result of the pandemic.
In March 2020, employees (who could work from home) were catapulted into a new dynamic and remote working environment; for some, this was an entirely new way of working and employees had to quickly adapt to the challenges of working within a digital environment. Just 12 months on, the phrase "You're on mute" is now a staple in our work vocabulary.
"You're on mute" is now a staple in our work vocabulary.
At its peak in the first national lockdown, the video communications platform, Zoom, counted more than 300 million participants in virtual meetings every day.
According to the Office for National Statistics, of the 32.6 million people in employment in 2019, only 1.7 million people (equating to roughly 5%) reported working mainly from home. A further 4 million people (roughly 12%) claimed to work from home at some point during the week.
Fast forward a few months to April 2020, and a staggering 46.6% of people in employment were solely working from the comfort of their dining table.
When you're dealing with a global pandemic, it's not surprising to witness the same trends across the global job market. A worldwide survey of 12,000 employers discovered that they had moved approximately 40% of their employees to remote work. The survey also found that employers would continue on this trajectory after government guidance was eased.
In a different survey of over 2,500 law firm staff, the findings revealed that over 50% wanted to permanently work from home, even after the pandemic has ended. Interestingly, when asked the same question before Covid-19, only 2% preferred to permanently work from home. This indicates that attitudes have undergone a radical reversal.
With statistics like these, it's fair to assume that the majority of employers and employees have taken to a remote working model like ducks to water.
Employers who might have once considered remote working to be unsuitable to their business, have shifted their viewpoints after experiencing all the benefits it has to offer to both themselves and their employees.
For employees, the perks include less time and money spent commuting, greater flexibility, better work-life balance and increased motivation, to name but a few.
Employers have benefitted from reduced staff turnover (due to a more content workforce), increased productivity, reduced need for costly office space, and the ability to recruit new talent from a wider geographical area.
The latter point is one of the most interesting and exciting developments which we expect to see accelerate over the next decade. Traditionally, businesses would recruit from a talent pool who lived within a commutable proximity to the office space. Since Covid-19 forced businesses to accommodate for a remote workforce, they are now well equipped to recruit under this new model.
Expanding the geography in which you can source talent from has its obvious advantages – you can expand your search parameters to the whole of the UK – or world – to attract and secure top talent.
Simply Law Jobs Director, Dave Capper, said "Businesses have gone through the ringer over the last 12 months and business survival is a key concern. Some businesses are having to do what it takes, just in order to survive." 
"Business survival is a key concern. Some businesses are having to do what it takes, just in order to survive."
He continued, "It's not all doom and gloom though. While there has been some challenges, one positive of the pandemic is that it has opened up a new world of opportunities for law firms to recruit from further afield."
When it comes to recruiting a remote workforce, it can have a serious impact on the bottom line. It's a given that companies in city centres, such as London and Reading, pay higher wages than the rest of the UK. The main reason for this is because the cost of living is much higher than in other areas of the UK.
According to the Law Society, the average salary of a qualified solicitor in London is £88,000. In the South of England, it is £56,000; the Midlands and Wales come in at £46,000; and the North of England comes in at a measly £43,000 in comparison. For a solicitor with the same level of experience, there is a £45,000 difference between the highest and lowest salaries, purely down to geography.
Remove the geographical implications and what do you get? The opportunity to recruit top talent but on a lower salary. If this concept popularises, professionals could migrate out of the city to areas where the cost of living is less.
This would have a major impact on our city centres; you only have to look at the city centres which became ghost towns during the height of the first national lockdown to imagine how the future could be.
We're not for one minute suggesting that companies should be ditching their southern workforce and replacing it with a northern one for half the price, but it is something to consider for businesses in 'survival mode' and for when it comes to recruiting new talent.
It's not just the wage bill which is potentially coming down, either. Further cost saving tactics can be implemented by reducing the amount of office space required. Renting or buying office space (particularly in city centres) is a huge expense; most law firms spend between 4% and 14% of revenue on office space.
After a year of thriving out of the office, the question of whether office space is a necessary expense is particularly pertinent right now. In HSBC's annual law firm strategy and investment survey, it found that 46% of law firms surveyed are planning to reduce their office space in favour of greater remote working.
So, has the future arrived quicker? Arguably, yes. Eighteen months ago, it would have been unfathomable to imagine how much would have changed in such a short period of time. But will it last?
Working from an office space might get a revival if Covid-19 fades into a distant memory, but we don't expect to see that happening anytime soon. As furlough and business support schemes dry up, businesses will be left to fend for themselves and big change will be on the cards for those who are struggling to survive.
It's suggested that the remote working model could evolve even further with contracts relating to objectives met, rather than the hours worked. For years, experts have been citing that the traditional 9-5 working day is dead. Perhaps a global pandemic will be the springboard it needs to bring it into fruition?
Capper summarised his thoughts with, "Perhaps in ten or twenty years time when our kids start to enter the workforce, they will be astonished that we ever used to go into a physical office space instead of just Zooming. Only time will tell."
"Perhaps in ten or twenty years time when our kids start to enter the workforce, they will be astonished that we ever used to go into a physical office space instead of just Zooming."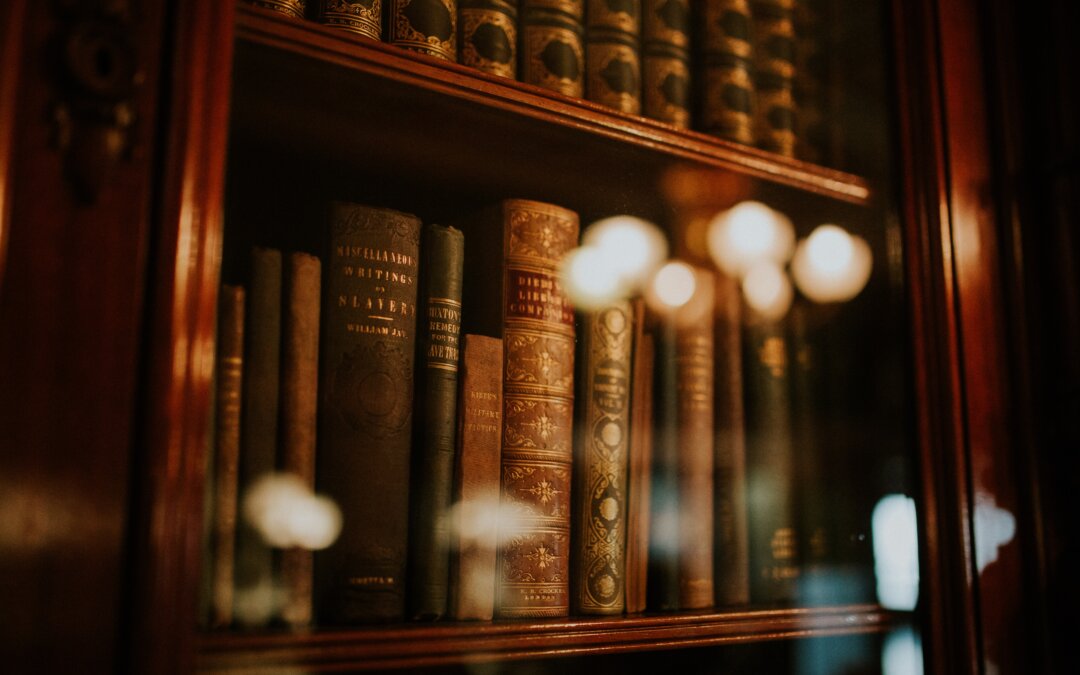 When recruiting candidates for a new position, employers ensure they attract the best talent as quickly as possible. For that, they need to start by writing a compelling job description.  When employers carefully tailor the fundamentals of a job description, they can...