Recruitment Process Outsourcing (RPO) is one of the fastest growing markets within recruitment as businesses strategically try to optimise their business processes.
Employers of all sizes are embracing the RPO model and opting for another qualified team to take the difficult job off their hands.
From reducing cost per acquisition to improving the quality of your talent pool, there are many reasons why outsourcing recruitment benefits a business; here we take a look at the 7 key advantages.
Reduce cost per acquisition
Saving money – the two words which are music to the ears of top management. Reducing cost but still producing high quality results is a goal every business strives for.
For smaller companies who don't recruit often, they simply can't justify hiring an internal resourcer so it makes sense to outsource the job and only pay recruitment fees as and when it is required.
For bigger companies, a HR wage bill, along with paying to use job boards, can far outweigh the cost of simply outsourcing it.
Another key benefit, often overlooked, is the cost can be reduced further if you are recruiting for multiple candidates for a single position. Unlike recruitment agencies, many RPO providers charge a single fee for their services and if the business chooses to recruit more than one of the candidates provided, the price doesn't increase.
Scale recruitment to your needs
Over time, every company's staffing requirements will have peaks and troughs. During busier periods, internal recruiters may feel overwhelmed and not deliver the best results. Through quieter periods, it is not cost effective to pay someone to do nothing.
By outsourcing, it provides certainty that the task can be fulfilled, should the business have a sudden burst of hiring activity. It furthermore empowers the business to scale up or down their activity based on their current circumstances.
It works particularly well for businesses going through expansions, mergers, or if they are opening premises at a new location where full time employees haven't been sourced yet.
Speed up the recruitment process
The best industry talent gets snapped up quickly so you need to make sure you have robust processes in place to keep great candidates within your recruitment funnel – and not your competitors.
A strong and well thought out process will ultimately speed up proceedings and avoid you getting to the closing date and wondering why you don't have a decent talent pool to select from.
Many businesses simply don't have the processes in place, and by outsourcing it to a dedicated RPO provider, top talent doesn't slip through the net, and they recruit quicker than normal as a result.
Save time
Recruiting top talent is a full time job, requiring dedication and focus. If you think you can only spend an hour here or an hour there on it, you will only come up with very average results.
For businesses who don't recruit often, the job can often land in the hands of busy and inexperienced managers who simply don't have the time to recruit on top of their normal day to day duties.
Outsourcing the job to an experienced RPO provider is the perfect solution in these scenarios as managers will only receive the best candidates, saving them a considerable amount of time and hassle searching for them.
Improved quality of candidates
The race for talent is more competitive than ever before. There are many different ways to discover the perfect candidates for a position and often businesses will settle for one or two methods.
One of the key benefits to outsourcing recruitment is the multiple methods they will use to attract in jobseekers. The bigger the talent pool, the more chance you have of finding the perfect fit for the role.
Businesses who handle their recruitment internally will usually have a package with a single job board, enabling them to post jobs and possibly search the CV database. By using an external RPO provider, they will have the ability to post on multiple job boards and search numerous CV databases.
External resourcers will furthermore know all the tricks of the trade to discover top talent if their initial methods aren't proving fruitful.
HR is freed up to focus on strategic goals
The role of a HR professional is varied; it can include managing recruitment, conditions of employment, equality and diversity in the workplace, payroll, employee relations and often training.
With so many expectations and responsibilities, keeping on top of everything can be challenging, particularly in an ever changing environment.
By outsourcing recruitment, a huge chunk of time can be freed up to allow HR to focus on the strategic goals of the business, while also allowing them to develop their own personal skills and stay afloat of all the latest employment guidelines.
Analytics
An RPO provider will gather data throughout the entire process which can be extremely valuable for real time reporting and making future recruitment decisions.
The data can also offer insight into the efficiency of the businesses chosen recruitment method, allowing them to evolve and improve their process over time.
Looking to outsource your recruitment?
Little time to deal with the recruitment process? Struggling to locate the best talent? Looking to reduce your cost per acquisition? Discover Managed Service, the smarter way to manage the candidate funnel, delivering candidates you'll want to interview.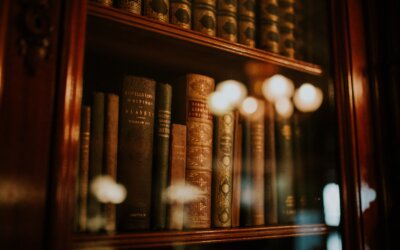 When recruiting candidates for a new position, employers ensure they attract the best talent as quickly as possible. For that, they need to start by writing a compelling job description.  When employers carefully tailor the fundamentals of a job description, they can...