We recently caught up with Optimal Solicitors to discover how to be successful at Family Law. This is what they said:
"There's a quote attributed to none other than the Dalai Lama that goes: "The best way to resolve any problem in the human world is for all sides to sit down and talk".
If you're in the business of family law, it might be worth having this in mind. The issues families or their individual members might approach you with will be unique and usually extremely private and sensitive matters. To be successful at family law means not only knowing the business but also being sensitive and empathetic, keeping in mind that you are dealing with flesh-and-blood human beings.
Here are our top five tips on being successful at family law, both from a personal and professional standpoint.
Be empathetic
To achieve the highest levels of success in family law, your practise should be client-focused, which means knowing what your clients need, delivering great service, providing them with value, and, of course, delivering the results you promised (at the very least).
Just like sitting down and talking is a great way to resolve problems, it's also the best way to get to know your client. Make time for face-to-face conversations, be mindful of how long it takes you to reply to phone calls and emails, in short – be available. Be courteous in conversation, use language they can understand, and try to remember you're dealing with human beings after all.
Show your clients they can trust you and rely on you
If you've shown your clients some empathy, you're already halfway there to gaining their trust. If you've responded to their inquiries correctly and in a timely manner, you're showing them that they can rely on you. Be there to guide them from start to finish and you'll have an extremely satisfied customer, even though the situation might seem rather dismal.
However, you also need to demonstrate you have the required knowledge and skills to handle their case. Also, you need to show you can use that knowledge to help them achieve their goal and that you're doing everything in their best interest.
Know how to handle any family-related issue that comes your way
There are as many problems and specific cases as there are families. You should be ready to handle any case that comes your way, be it divorce, annulment, judicial separation, children-related matters, financial settlements, domestic abuse cases, prenuptial and postnuptial agreements, and so on.
It can prove difficult to find a legal firm that is experienced in all of these areas and can handle them with the care and discretion that they call for. Although there is one firm in the UK – Optimal Solicitors – that fit the bill!
Stay up to date
You should most certainly stay updated on legal matters relevant to family law. To give a fresh example, the new "stamp duty holiday" announced in July of 2020 will surely greatly impact many families as it was introduced to help homebuyers during the COVID-19 crisis.
Laws and regulations change. In order to give actionable and relevant advice to your clients, be it families looking to buy a home or perhaps couples looking to go their separate ways, it would be wise to stay in the loop and be extremely well-informed. Small changes can make a huge difference in your clients' lives!
Not only is it necessary to stay up to date in terms of raw information, but also in terms of your skill sets. As an example, more and more clients may want to go through the divorce process online, if they can, to avoid as much emotional turmoil as they can. Developing technical skills alongside litigation skills will greatly expand your knowledge and your business.
Build a great reputation in your line of work
If you've applied the above suggestions, you will have probably already gained a fair number of satisfied clients who will have spread the word of your impeccable work ethic and overall quality of work. Your reputation can grow via word-of-mouth or can be visible through online reviews. Either way, individuals or families approaching you for your family law services will need to be sure you can provide them with great service.
Conclusion
If you continue with these practices, you can rest assured that your reputation will follow and represent you. You'll probably end up doing an even better job after each new client thanks to the new knowledge and experience you've gained. So, ultimately, success is inevitable!"
Who is Optimal Solicitors?
Optimal Solicitors are more than your typical law firm, applying fresh thinking to your legal quandary.
They are a niche law practice based in Old Trafford, Manchester. A well-established, multi-service law firm best known for their work in the Personal Injury field, securing settlements on behalf of claimants. Their tenacious pursuit of objectives allows them to deliver enviable results.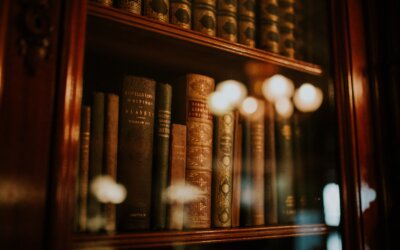 When recruiting candidates for a new position, employers ensure they attract the best talent as quickly as possible. For that, they need to start by writing a compelling job description.  When employers carefully tailor the fundamentals of a job description, they can...