We recently caught up with Kimberly Clark to see why she thinks why you need a Lawyer if you're running a small business. This is what she said:
"Starting and running a small business is an overwhelming endeavour. You need to take care of many things like marketing, operations, advertising, hiring, etc. Many small business owners hardly prioritise the importance of hiring a lawyer as they think other issues take preference.
This is not surprising as legal issues for small business might not be of immediate concern. Yet when running a business, you will need to take care of legal matters, you cannot escape it. Some legal issues might be simple and straightforward, so it might not have a devastating effect on your business. Some problems, however, could be complicated and come with severe legal consequences if you violate them. Yet, you cannot afford to be caught in the web of the law as a small business. Your aim should be growing your business and boosting profit, rather than getting entangled with the law. This could cost you time, money, and reputation as there could be many regulatory audits, and a simple fine could have a devastating effect on your business.
To keep your business on the right track, you need an experienced business lawyer that will help you and keep you out of trouble. Here are impressive ways business lawyers can help your small business:
Selecting a Business Structure
Deciding your business structure is a critical decision. You cannot simply wake up and choose a business structure that appeals to you. This is because your business' form comes with many implications like business liability, tax obligations, etc. One of the things that affect business structure is the number of owners involved. Here are the main
business structures:
● Sole proprietorship
● Partnership
● Corporation
● Limited Liability Company (LLC)
A sole proprietorship is the easiest way to structure a business. A single individual owns the business, which makes them qualify for the whole business profit. In the same way, they are liable for business losses. They also pay tax at the personal level because the law recognises the business and its owner as a single entity. A business involving two or more people is called a partnership. The company can either be a limited or a general partnership. There is a single partner in a limited partnership that serves as a general partner liable for every liability while all other partners are responsible for their investment. Limited partners, however, have no right to partner decisions. On the other hand, with a general partnership, business liability is the responsibility of all the partners. Again, the tax for partnership is on a personal level.
Corporations stand out from the first two in that the business is an independent entity, distinct from the owner. The implication of this is that the parties involved would pay taxes at the personal and business level. You are, however, not liable for business losses. Filing articles of incorporation helps you form a corporation. This incorporates you, and you become a Corporation. Filing Form 2553 can transform you into a Corp.
Finally, an LLC combines the tax advantage of a partnership with the limited liability of a corporation. It is easier to form than a corporation.
With a small business lawyer, they can decide which business structure will serve and work best for you. You also need a lawyer to file articles of incorporation for corporations and get essential licenses and
permits.
Come Up with Sound Business Governance Policies
Many things can cause the downfall of a small business. One of the significant reasons is poor corporate governance. Do you think your corporate governance policies are effective? Do you keep your shareholders and
partners in the loop regularly? What is your record keeping like? Who handles your taxes? If you do not have a definite answer for any of the questions, that is a pointer that you need a small
business lawyer. They are trained to examine your policies and structures and look for loopholes or recommend adjustments to make your business more effective.
For small businesses that are corporations, you need to abide by some legal code to avoid law issues. A small business lawyer can keep you in line, help you avoid fines, and maintain your corporation status.
Drafting Employment Agreement
Your business cannot survive without employees. However, many small businesses haven't gotten the hang of managing workers these days. For instance, except you are protected by IP laws, there is nothing that restrains your worker from resigning and starting its own business. Worse still, the employee might use knowledge and trade secrets from your business to create a similar one.
With the number of employees aware of your deep secrets, you cannot afford to gamble with something this sensitive. This is where a small business lawyer helps in drafting a non-disclosure or non- compete agreement. With your lawyers help, your employees will not only sign it; the lawyer will make sure they understand the implications of a breach. Think of these agreements as a form of protection for yourself, even if any employee leaves.
Remain Informed of Business Changes
Many things demand your attention as a small business owner. Staying informed of the latest changes in business laws and regulations could be the last thing on your to-do list. You might never even get to know of any legal changes.
This could, however, be a grave mistake if the change affects your business. Unaware of the change, you might keep on with the old way, completely unaware of the law you are breaking. This increases your chance of getting in trouble with the law. However, a business lawyer will keep you in the loop of changes that could affect your business. Part of their job description is to be aware of current changes and how regulations can affect your business. The lawyers will also recommend any change you need to maintain legal compliance.
Ending a Business
You need a well-thought-out exit strategy if you want to end your business. There might be a need to sell your business, transfer it to another person, or merge it with another business. You might even want to file for bankruptcy. You need a well-trained business lawyer to guide you in these cases. With a business lawyer, you will have your options spelled out before you. Besides, they will help ensure that every legal detail is taken care of.
Conclusion
Running a successful small business does not have to be a difficult task. The calibre of people you engage can make a difference. A small business lawyer is one of the vital professionals that will help your business. We believe this article has opened your eyes to various ways your business will be better off with a lawyer."
Who is Kimberly Clark?
Kimberly Clark has been writing articles for e-business and elance sites for more than 4 years. Her educational background is Masters in English and journalism which gives her a broad platform to write on a variety of topics with ease and efficiency. She is an independent writer especially enjoys writing on IT/ Business/ Law niche.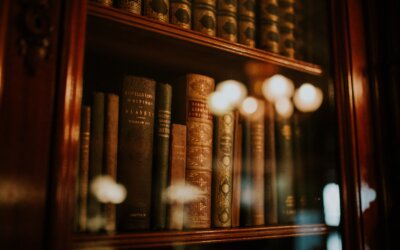 When recruiting candidates for a new position, employers ensure they attract the best talent as quickly as possible. For that, they need to start by writing a compelling job description.  When employers carefully tailor the fundamentals of a job description, they can...