There is no denying the fact that working with recent graduates can be taxing, especially in the legal sector. Law firms can rarely afford to bring recent graduates on board without worry for the graduate's professional competencies or their firm's reputation.
According to the BBC, only 18% of graduates in the UK secured jobs this year compared to the typical 60%, while salaries also fell by approximately 10%. While this can be attributed to the global pandemic, it is indicative of the fact that graduates have a difficult time finding permanent job placement. With that, let us discuss how hiring recent graduates can work in your favour, as well as how you should go about it in 2021.
Why should you Hire Recent Graduates?
To better understand the value of recruiting recent graduates, let us cover why you should do so. Individuals who have recently graduated from law universities have a fresh perspective on contemporary laws and legislation. While they may lack in experience, they can work quite well under senior guidance.
A legal firm's lifeblood lies in the individuals. Sooner or later, new talent will have to find its way into your office, and it is up to you to find the right people. As such, some of the most beneficial reasons for recruiting recent graduates are as follow:
Wide selection of candidates through campuses
New outlook on old issues and practice standards
Easier to adapt to existing office culture and dynamic
Leadership grooming and specialisation opportunities
Familiarity with modern digital technologies and devices
Inject new energy and youth into your firm
Ways to Effectively Hire Recent Graduates
Manage your Expectations
Given that recent graduates are fresh out of university, you should manage your expectations when it comes to their skillsets. Graduates who come from legalities often have internship experience and recommendations from practice, which they might have undertaken as students.
Emphasise soft skills such as teamwork, time management, and organisational skills in your job openings rather than years of experience working in the legal sector. Beyond that, you should keep your expectations under check and treat each graduate's application on a case-by-case basis.
Look for Graduates in the Right Places
Recent graduates have been university students until recently, meaning that they are still part of their campus network. Thus, you can use official communication channels to your advantage in order to attract the right talent. Some of the places which you can check to find graduates suitable for your firm's needs are:
University campuses
Career fairs and seminars
Social media groups
Hosting internships
Job posting on online boards
Legal agencies in your network
Timothy Howard, Chief of Legalities at Trust My Paper and Senior Editor at Supreme Dissertations, spoke on the matter: "Using the right channel to look for talent is half of the work. You will quickly find the people you need for your company if you turn to places which they often visit. Announce your job opening through a written hiring posting and wait for the right person to reach out to you."
Offer Permanent Employment
As we have mentioned previously, recent graduates often have bad experiences with firms which hire them on short contracts. You can attract talent to your firm by stating that you are looking for legal graduates for long-term cooperation with standard employment perks.
This will spark interest with individuals who may have been wary of applying for your opening based on previous experience with other firms. Formulate the job position in a way in which the person will have enough duties and obligations so that permanent employment is viable in the long term.
Establish a Mentorship Dynamic
A great way to mitigate any worry you might have about a recent graduate underperforming in your firm is if you establish a mentorship system. Look for volunteer mentors in your firm who would be willing to lend a hand to juniors in order to get them up to speed.
A senior legal expert or department head can be put in charge of onboarding the graduate so that they learn as quickly as possible. This can be beneficial both for junior and senior employees since they can learn from one another due to different perspectives on the same issues.
Schedule Periodic Interviews & Assessments
Recruiting recent graduates put a certain amount of responsibility on your firm's shoulders in terms of their future professional development. It is good practice to organise period interviews and assessments with graduates who joined your firm to keep track of their goals and aspirations.
Some individuals may want to specialise in family law, while others might find trademark law more appealing – help them find their way. Your firm stands to gain a lot from building up recent graduates into established lawyers who will stay with you for the foreseeable future.
In Conclusion
In many ways, recruiting recent graduates is easier than looking for senior talent with experience in established law firms or private practice. However, it also brings certain responsibility to your doorstep in regards to moulding the individual into a lawyer your firm can be proud of.
Start by scouting local campuses and their social media groups – recently graduated students are bound to still keep tabs on these channels. Once you acquire a pool of potential candidates, you can proceed to interview them and find the right match for your open position.
Written by Kristin Savage
Kristin Savage is a graduate of mass communication and a professional content writer at Subjecto where you can find free essay samples. Her career goals lie in writing and publishing articles, case studies, and papers on digital marketing, business development, and HR. She is passionate about writing and spends her free time honing her skills through blogging, reading, and listening to her favourite podcasts.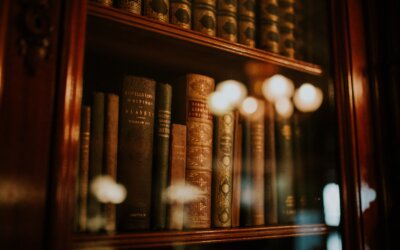 When recruiting candidates for a new position, employers ensure they attract the best talent as quickly as possible. For that, they need to start by writing a compelling job description.  When employers carefully tailor the fundamentals of a job description, they can...