Every job advert should be as unique as your company – and the role should be too. Recruiting for top talent takes up a lot of time, and if it's not done correctly, it can be costly for any organisation.
If you find that you're not getting the right amount of relevant applications, ask yourself, is your job advert sparking interest in jobseekers? If it isn't, this is something you should remedy quickly.
In a long list of job adverts, you need to capture a jobseekers attention straight away and then spike further interest with a captivating description of the position.
Ask yourself the following:
Does my job advert include the specifics of the role?
Is my job advert relevant to jobseekers in the industry?
Does my job advert answer the questions candidates ask?
Why should they apply to my job advert over any other company?
Salary band
Ever wondered just how essential a salary band is for jobseekers? We ran a survey with over 300 legal professionals in 2019, to see if including a salary band on a job advert affected their decision to apply for a job.
32% said they wouldn't apply for the job if a salary was not displayed.
We also asked them if they preferred all job adverts to disclose the full salary details.
95% said Yes, they prefer job adverts to disclose full salary details.
Finally, we asked them 'Would you prefer if job adverts displayed a salary range (for example, £40,000 – £50,000) or the exact amount (for example, £43,355).
50% said they would prefer a salary range displayed (e.g. £35,000 – £40,000).
And here is a bit more information to convince you that including a salary band is essential:
According to our research, your job advert is twice as likely to receive more views if you display a salary band than one that doesn't
Failure to display a competitive salary band could mean your job advert won't get as many clicks as others. Use our salary guide to benchmark roles so you can attract top talent
Although you will likely discuss salary further with skilled legal professionals, providing a salary band gives them an idea of the amount you;re willing to look at
Length
Candidates skim-read a job advert before they read it properly, and we have it on good authority (via our trusted back-end systems) that they will spend no longer than 30 seconds skimming a job ad, before they move on to another.
That's why it is essential for your job advert to impress from the very beginning – you have to capture their attention quickly – give them a reason to continue reading. Whether it's boasting your excellent reputation, worldwide presence, company culture, or the benefits – if you have a strong offer, don't hold back on revealing it until interview stage – you could miss out on your ideal candidate.
What's in it for them?
Similar to our previous points, candidate's want to be given a reason to apply. Yes, an outline of the role is necessary, but there is so much more that you can add to your job ad to attract top talent. Ask yourself the following:
What makes you different?
What are the benefits we can offer? E.g. travel discounts, perks etc? Overtime available?
What holidays can you offer?
Good working hours? Don't leave that out!
What are you looking for?
It's very important that you outline your requirements clearly and concisely. Being direct means you are more likely to attract those with the right skills. Vague job descriptions will only attract generic applications which don't suit your role. Take some advice from the number 1 legal job site in the UK – niche works, especially if you want quality applications over quantity. The more targeted your job advert, the better the chances you have of attracting top talent. Particularly if you require individuals with specific qualifications or industry experience.
Company culture
Jobseekers want a positive environment they can thrive in. Ask yourself, why should someone apply to my role – a percentage of that answer will be surrounding the job on offer itself, but it should also boil down to the type of company you are, and why everyone enjoys working there. Candidates respond to information about motivational, career developing environments they can thrive in – large team? Great. Work hard, play hard? Even better. Appeal to human nature and identify the key reasons why a candidate would love to work for your company, and more importantly, stick around.
Make it sound like you
Generic job adverts that give no insight to your company do no justice. Is your company great – is it recognised worldwide? Prove it, with a unique and creative job advert. If you were British Airways, you would likely boast your popular, professional brand, but even if you're not, there should be something about your job advert that no other job advert could compare to.
Is your company energetic? Fast-paced? Ahead of the curve? Tell them what it's all about, and already you have a uniquely developed job advert that reads totally different to the other generic job ads on Indeed, CV Library etc.
Lynn Sedgwick, Managing Director at Clayton Legal, shared her views with regards to having a strong legal recruitment strategy:
"During our twenty-year history we have placed over 5,000 legal professionals. Today is a very different market and supply and demand will be a challenge for those law firms who are not fully prepared when it comes to resourcing their business growth strategy by ensuring they are developing a process to build their talent pipeline.
A good candidate can now how multiple firms to choose from when it comes to developing their career. Therefore, it is imperative that your legal hiring team and recruiting specialist presents a package which is irresistible to those hidden candidates who will move for the right offer, work experience and opportunity.
"This will include a positive culture and employer brand that is communicated consistently online and in print media.
"Plus, a salary and compensation package that also embraces work-life balance is increasingly critical for the Millennial generation who make up the bulk of our workforce too. If these areas are not considered and addressed attracting the 'right' talent will be a challenge."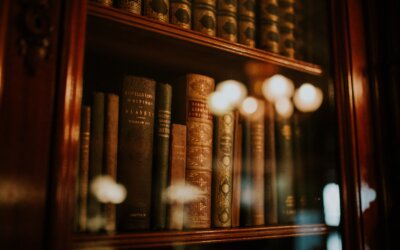 When recruiting candidates for a new position, employers ensure they attract the best talent as quickly as possible. For that, they need to start by writing a compelling job description.  When employers carefully tailor the fundamentals of a job description, they can...