An efficient, ambitious legal secretary is at the heart of any successful legal team. 
Today, legal secretaries are required to have top IT skills to adapt to the hi-tech transformation some firms have evolved into. 
But what is it that legal secretaries are after from a firm? What attracts them to a new role and keeps them there? Our partners, the Institute of Legal Secretaries and PAs tells us more:
Good salary
Good salary has always proved a winner for many professionals. Talented legal secretaries want a competitive wage in return for the hard work that they do. Therefore it's essential that firms are benchmarking average salaries in the industry to match the job – because when you don't, they will. Professionals who have been in the same job for a few years and see no salary progression might also consider moving on to find a new opportunity.
Career progression
The majority of legal professionals seek success from their career. There are a number of courses and training opportunities available today for legal secretaries, so if they are ambitious and driven, career progression is a sure fire way to attract and keep them. If they feel there are no development plans in place, you could lose a very talented legal secretary.
Staff benefits
A good salary isn't enough to keep a good worker these days. You need perks that will make their lives easier. Good pensions, gym memberships, and flexible working opportunities make it easier for staff to have an acceptable work:life balance, as well as allowing them to invest in their future. If you want to keep a top secretary, benefits are essential.
Efficient technology
There's nothing worse than for a professional to feel limited. Hardworking legal secretaries need their apps and software etc. to work efficiently, to ensure that diaries and many other tasks run smoothly, too. Anyone who feels they're being hindered by the mechanics of their roles might end up too frustrated to stick around, so providing the technology that allows legal secretaries to do their job is essential.
Flexible working
We touched on this point in the previous section, but we can't stress enough how a 37.5 hours week is seen as a negative today. Lots of firms have reduced their working hour week to 35, but this is still a long week for many. Implementing small flexible working changes like the ability to adjust your work hours by half an hour to an hour, or longer hours in the week to have a shorter working day on Friday, have all been proven to increase employee happiness, allowing for a better work:life balance. 
Company culture
Many firms are fast-paced, and depending on its size, has a number of employees who come from all walks of life. Ensuring an employee enjoys working there is crucial – organising regular events, meetings and team building exercises allows your staff to be comfortable with each other, which increases communication and relationships in general across a team. Employees who feel isolated may not want to stick around, so if you value your legal executive, make sure you're including them in staff get togethers etc.
The Institute of Legal Secretaries and PAs is a professional body who are dedicated to your career every step of the way. Whether you would like to become a Legal Secretary or you would like to advance your Legal Secretary career, they are there to support you through your journey.  For more information visit www.institutelegalsecretaries.com.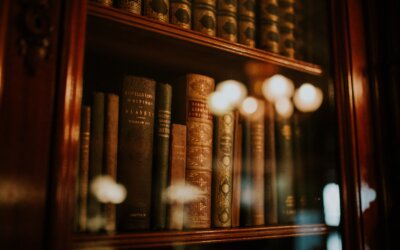 When recruiting candidates for a new position, employers ensure they attract the best talent as quickly as possible. For that, they need to start by writing a compelling job description.  When employers carefully tailor the fundamentals of a job description, they can...