It's common knowledge that the hiring process is a much more collaborative experience than it was a few decades ago.
While a candidate will need to impress you during the interview to secure the job, you will now need to impress the jobseeker enough for them to take the time to apply for your vacancy. (Let's not forget, applying for jobs is time consuming so professionals will want to direct their efforts in the best place.)
If you're wondering, "How do I impress candidates? What are they looking for? How do I stand out from my competitors?", you need to take notice of your employer branding.
The term 'employer branding' became popular in the early 1990s and it simply relates to the company's reputation, how they are perceived, and what value an employer can deliver to its employees.
Simply put, having a great employer brand means professionals will be clambering to apply for your vacancies, you get the pick of the best talent, and your business flourishes as a result.
At this point, some of you might be thinking that offering a decent salary can supersede the need for great employer branding. Think again.
While salary is an important aspect, and it could be the reason you attract professionals to view your position initially, it is not the be all and end all for top talent.
Serious professionals care about the work they produce; they are not looking for a simple exchange of cash for hours worked.
Professionals at the top of their game have the luxury to be very selective of where they work, so employers must showcase what makes them a desirable employer; in fact top talent will search for a company in the same way they would any other purchasing decision.
"Top talent will search for a company in the same way they would any other purchasing decision."
In today's digital age, professionals can seek out a wealth of information about your company in just a few clicks.
It's thought that professionals will seek out a minimum of 4 pieces of information before they will even consider applying for any job.
These include:
The ins and outs of what the company does – talented professionals will know their onions including who the CEO is, the company's history, what the law firm specialise in, and if they have a good reputation as an employer.
The company mission – what is the company striving for? What are their goals? Where is the company heading?
The company culture – is it a relaxed environment? Is it more formal? What types of people already work there?
Salary – how much is the salary advertised? Does it fall in line with the industry standard for the location? What are the opportunities to progress?
To seek out this information, here are just some of the ways a professional could find it and form their opinion of you as an employer.
Careers page
Your careers page should give a flavour of what your company is about and inspire professionals to apply.
This should include your story (how did you come into existence?), your mission and goals, and testimonials of employees who currently work there.
Review sites
Review sites such as Glassdoor allow professionals to ''do their homework'' and evaluate companies based on the experiences of current and previous employees.
''Hearing it straight from the horse's mouth'' can sometimes provide useful insights into what it is really like to work for your company.
Professionals could also utilise review sites such as Trustpilot to gauge how you treat your customers. If you are notorious for poor customer service or unethical practices, the chances are that this could trickle over into how you also treat your employees.
If there are complaints (let's face it, we all get a bad review once in a while), the way in which you deal with this can also speak volumes about the type of company you are.
Social media
 Your social media pages, from the types of posts you share to the way you respond to comments, can say a lot about your company.
Professionals can discover your personality, your opinions, what matters to you and much more through your channels.
National press
The national press will often cover newsworthy stories about larger employers, such as when your CEO shares an opinion, if you've been making redundancies, or if you're expanding.
They say any press is good press – but if you are routinely in the press for negative reasons, this could affect you attracting top talent.
What professionals discover about your employer brand, or even a lack of information, will greatly sway their perception of you and their decision to apply.
Any red flags could dissuade the jobseeker from applying to your job, so it's imperative that professionals like what they see.
By having a transparent employer brand, you are giving jobseekers the chance to assess whether they think that they would be a good fit for the company before applying.
This in itself can help to save the valuable time of HR Managers interviewing unsuitable candidates.
When it comes to company culture, it's a two way street these days; employers are obviously looking for professionals who can do the job well, but they are also searching for candidates who will 'fit in' well within the business.
Employee retention is a big concern for HR Managers, particularly with the cost and time involved in it, so it is in their best interest to hire professionals who will feel happy and fulfilled within their role.
Similarly, candidates are searching for a business that aligns with their beliefs, values and goals, so that they can flourish in their role.
How Simply Law is embracing this trend
 When we recently revamped Simply Law, we introduced a new – and totally free – 'About Your Company' section.
This is a unique space to inform candidates about who you are as a business and why they should want to join you; whenever you post a job, this information will be featured alongside it.
It means that jobseekers don't need to head off in search of further information about your company as it will be neatly displayed right next to your job advert.
By showing jobseekers what you're about, you're more likely to attract and retain a good fit for your business.
Employers are strongly encouraged to complete this information; even if you're a tiny startup with big ambitions, simply tell your potential applicants where your business is now and how their hire will be part of the journey to get you there.
For recruitment agencies, it is the perfect space to educate professionals about your agency and build trust with them to use your services.
Recent feedback from our Simply Law professionals indicated that they find it really valuable to learn more about a company when searching for jobs, rather than just reading about the job role itself.
Since we introduced this section in May 2021, a huge proportion of our jobseekers are already visiting this section.
If your company information is missing, you could be missing out on quality applications – so we strongly recommend you take the time to complete it!
To update your company information, simply sign in to your Simply Law account and head into your Account Settings.
Top tip
Utilise your careers page to really sell the benefits of joining your company. This could include employee testimonials, 'a day in the life' features, and videos which demonstrate more about what the company is really like.
Need some inspiration? Here's 2 sites that we love and why we love them.
Burges Salmon – profiles of existing staff members, advice for future trainees, how their employees describe Burges Salmon and details on what life in Bristol is like. 
DLA Piper – Details on what they stand for, the 'story' on how they came into existence and information on personal & professional growth.  
Top tip

If you receive an outstanding application from a candidate, don't hesitate in contacting them before the closing date of your job advert.
Top talent will get snapped up quickly and you might not be the only company which they have applied to.
Expressing an interest in the candidate before the job advert closes will give the professional confidence that you are keen to progress their application.
Top tip

Ask all your employees (past and present) to leave an honest review of your business on Glassdoor.
All too often, it is ex-employees with an axe to grind who will take the time to leave a negative review.
This might not be a true reflection of your business but from an outsider's point of view, this could be the only thing forming their impression of you.
Top tip

Make sure your employer brand is consistent across all touch points, from your careers page to the way you respond to comments on your social media profiles, everything should align.
Any mixed messages could confuse a jobseeker who is looking to align their values and beliefs with a company – if your business doesn't know who they are, it could dissuade the jobseeker from applying to your job.
Top tip

Treat jobseekers like you would your customers; their journey through the recruitment process should be easy, positive, consistent and engaging.
You should also be respectful, courteous and approachable – keep jobseekers up to date on the status of their application, deliver constructive feedback when asked and provide contact information so professionals can get in touch should they have any queries about the process.
Even if the candidate isn't successful on this occasion, a positive experience with you could lead them onto applying for other vacancies in the future – ones which they may be suitable for!
Top tip

A little bit of research can go a long way; when you recruit new talent, ask them about their experience through the recruitment process – What did they like? What did they not like? How did they find the job? What information did they look for? What did they find? What information would they have liked to see which was missing?
You could also ask for feedback from professionals who weren't successful to gauge their experience.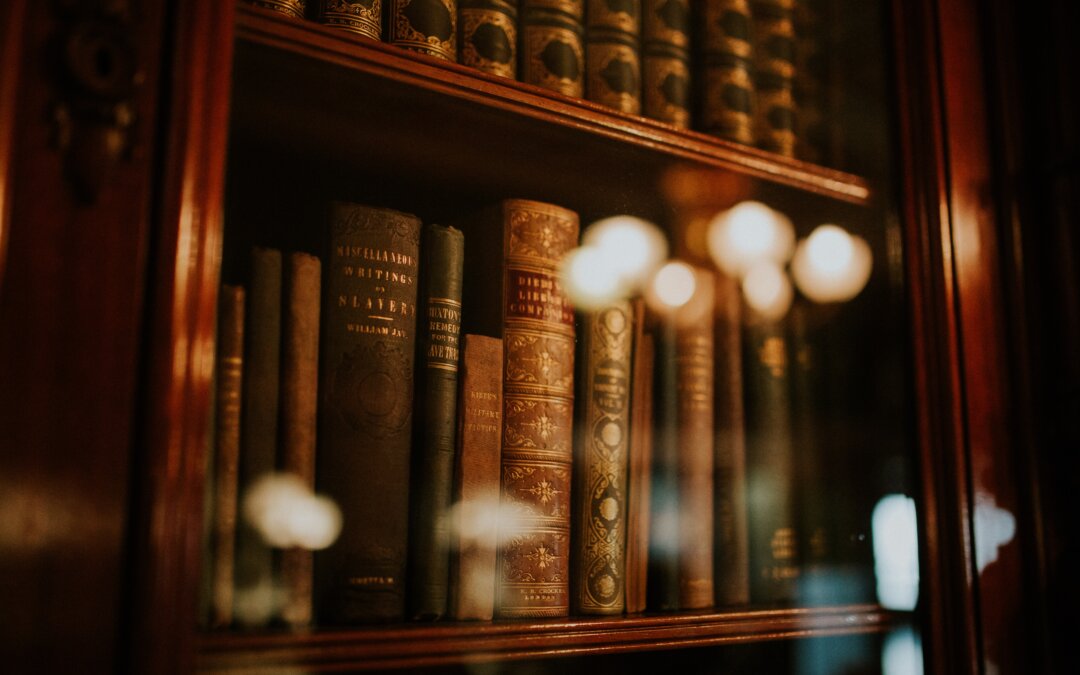 When recruiting candidates for a new position, employers ensure they attract the best talent as quickly as possible. For that, they need to start by writing a compelling job description.  When employers carefully tailor the fundamentals of a job description, they can...